PFEIFFER Biegetechnik: More than just a promise
Where stretch bending is concerned, PFEIFFER Biegetechnik has proven to be the competent partner at your side for over 50 years
Our company's headquarters located in Finnentrop and situated within the industrial and economic region of South-Westphalia, is where we produce stretch bending machines on a production area covering approx. 2,500 m². Supplementary to a combination of manufacturing processing steps such as sawing and drilling, the production of highly complex bent 3D components is also possible.
The materials employed range from plain steel e.g. 1.1730 through to high-strength steel materials such as SPFC1180Y or stainless steels like 1.14305. Where aluminium materials are concerned, alloys between 2000 and 6000 are normally used and the 7000 group for high-strength applications
Our range of machines with nominal forces of generally 10-750 kN and 16 controlled axles offer almost unlimited possibilities in solving your bending requirements and in particular, the procedural engineering benefits of stretch bending such as
very short cycle times
avoidance of wave formations on the inside of the bend
3-dimensional alignment of the component as well as
highest grade of accuracy
provides you with the prerequisites for an optimal production design.
With our experience, our know-how and our absolute commitment in what we undertake, our mission is to meet and fulfil your requirements.
In the field of component development, our range of services extend from processing analysis through to the prototype production and the pilot production of bending tool prototypes up to the manufacture of small series.
Our machines offer:
A production up to the highest grade of accuracy is achieved by the use of 16 directly controlled axles. The optional use of additional controlled axes to the stretching tool can give further assistance to possible complex stretching requirements.
A control panel with an intuitive interface allowing for the stretching programme to adjust to the bending properties of the varying raw material batches without the knowledge of CNC or computer programming being needed.
The integration of further machining steps e.g. sawing and drilling within the bending cycle.
A 3-dimensional component alignment (3 basic axles plus an additional torsion).
The operation of various tools in alternation
No matter which material, be it aluminium, high-strength steel or any other bendable material, with nominal forces normally ranging from between 10 to 750 kN, we can meet your bending requirements.
Our technical bending solutions are employed by international players within the automobile industry such as Mercedes Benz, AMG Mercedes, Porsche, Audi or the Volkswagen Group.
Application possibilities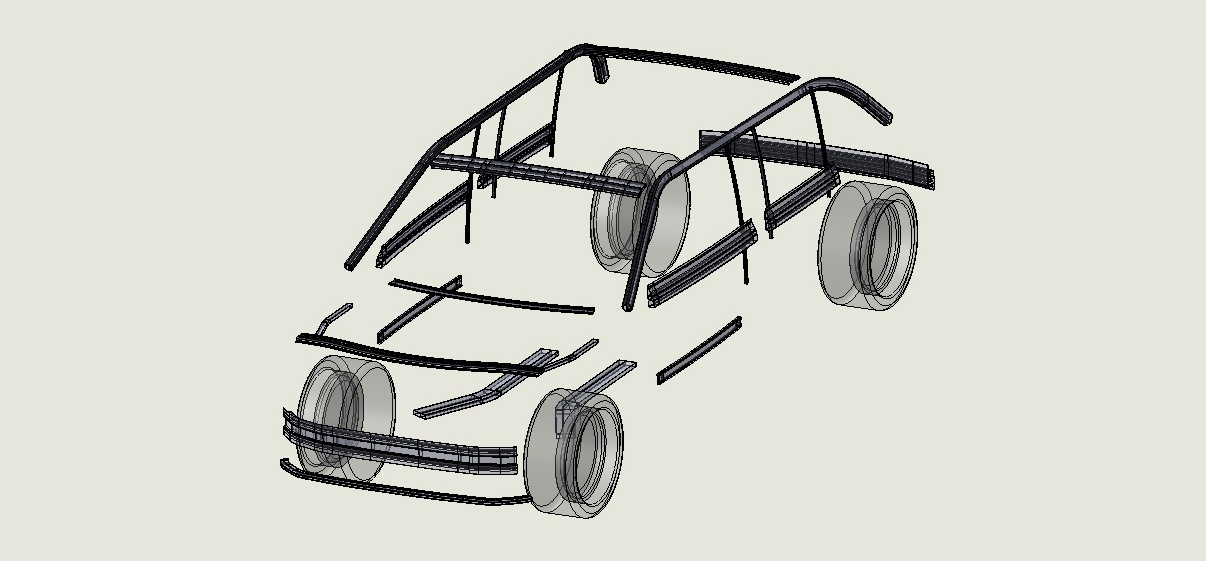 Roof frames

Side impact protection

Front and rear bumpers

Roof racks

Underride protection

Cross beams

Longitudinal beams

Window shaft reinforcements

Guide/anchor rails for windows
Soft top roof systems for:
manual roof systems
automatically operated rooftop systems
hard or soft top
Special applications
Further fields of application where we can apply our experience are as follows:
cover strips or handrail profiles for escalators
structural components for railway vehicles
frame components for the safety cabins of working/processing machines
The history of PFEIFFER Biegetechnik
We look forward to hearing from you
KOHLHAGE E-Tech GmbH
Industriestraße 53
57413 Finnentrop
Telefon +49 2394 619-0
Fax +49 2394 619-90
E-Mail: info(at)Kohlhage.de